In this guide, we'll walk you through the process of using Bubble's no-code platform to build your own dashboard without code. Building a completely custom dashboard would traditionally require the expertise of one or more seasoned software engineers. As the no-code landscape continues to evolve, however, it's easier than ever for makers across the world to build their own powerful software.
Depending on the data it is displaying or the end use case, dashboards can come in many forms. Bubble is the perfect platform to support the dynamic needs of a custom dashboard with capabilities ranging from design flexibility to data visualization to notification triggers.
Whether you're looking to build a highly-visible tool for your internal team or just getting started in Bubble, this guide has useful tips and resources for you to think about as you start building your app.
How to Build Different Dashboard Apps
Many dashboards exist as a feature within another app. Here are some guides we've put together on how to build some well-known apps that have useful dashboards. You can potentially copy and customize these to make your own:
Bubble App Showcase: Dashboards
Many users have used Bubble to build their dashboards. Here are a couple examples:
QP: An internal project management app for founder Chris Schrade's business. Read about Chris's experience.
"I started playing with the most accessible usual suspects (Airtable, Notion, Zapier, etc.). But I found limitations that prevented me from implementing the core functionalities that my MVP needed. Then I discovered Bubble. And I'm not building an MVP anymore! Bubble is so powerful and versatile that I can now see myself iterating on Benchm△rq for quite some time on Bubble."
—Patrice Bonfy, Benchm△rq Founder
Frequently Asked Questions about Building Dashboards in Bubble
Q: How much will building and owning a dashboard on Bubble cost me?
A: In practice, building on the platform is free, whereas launching your app with a custom domain starts at $25/month, with the ability to upgrade as your app scales or your business grows. You can view our pricing plans here.
Q: How long will it take for me to build my dashboard on Bubble?
A: It depends on each person's experience and learning style, but building with Bubble is several times faster and cheaper than using traditional programming for the same result. Some of our app founders have been able to release fully functional MVPs in as few as 100 hours after discovering Bubble.
Q: What services can Bubble connect and integrate with for my dashboard?
A: Bubble offers hundreds of pre-built integrations and plugins that support dashboards, including those for connecting data sources (API Connector, SQL Database Connector, etc.) and depicting your data visually (Simple Charts, Graph Plugin, etc). Here's our complete plugin list.
Q: Can I scale my dashboard app on Bubble if it becomes very successful?
A: Yes! With our paid plans, Bubble is equipped to handle scaling automatically, allowing you to expand and scale your app's servers to meet your growing user numbers, traffic volume, or data storage.
Q: Can I hire someone to build my dashboard for me?
A: Yes! A number of agencies build Bubble apps that are then easier for you to maintain and update than an app built in code. You can find available Bubble agencies here.
Additional Resources for Creating Your Dashboard
Did you know that we offer a variety of Bubble Bootcamps that can help you hit the ground running on your dashboard app? Our Jumpstart Bootcamps can help you master the basics, and our Build and Launch Bootcamps can help you build a launch-ready dashboard in just 8 weeks. From ironing out your app's framework to mastering a specific Bubble technique to polishing your data structure, our Bootcamps are the best way to learn Bubble. For even more help building your app with Bubble, check out these resources: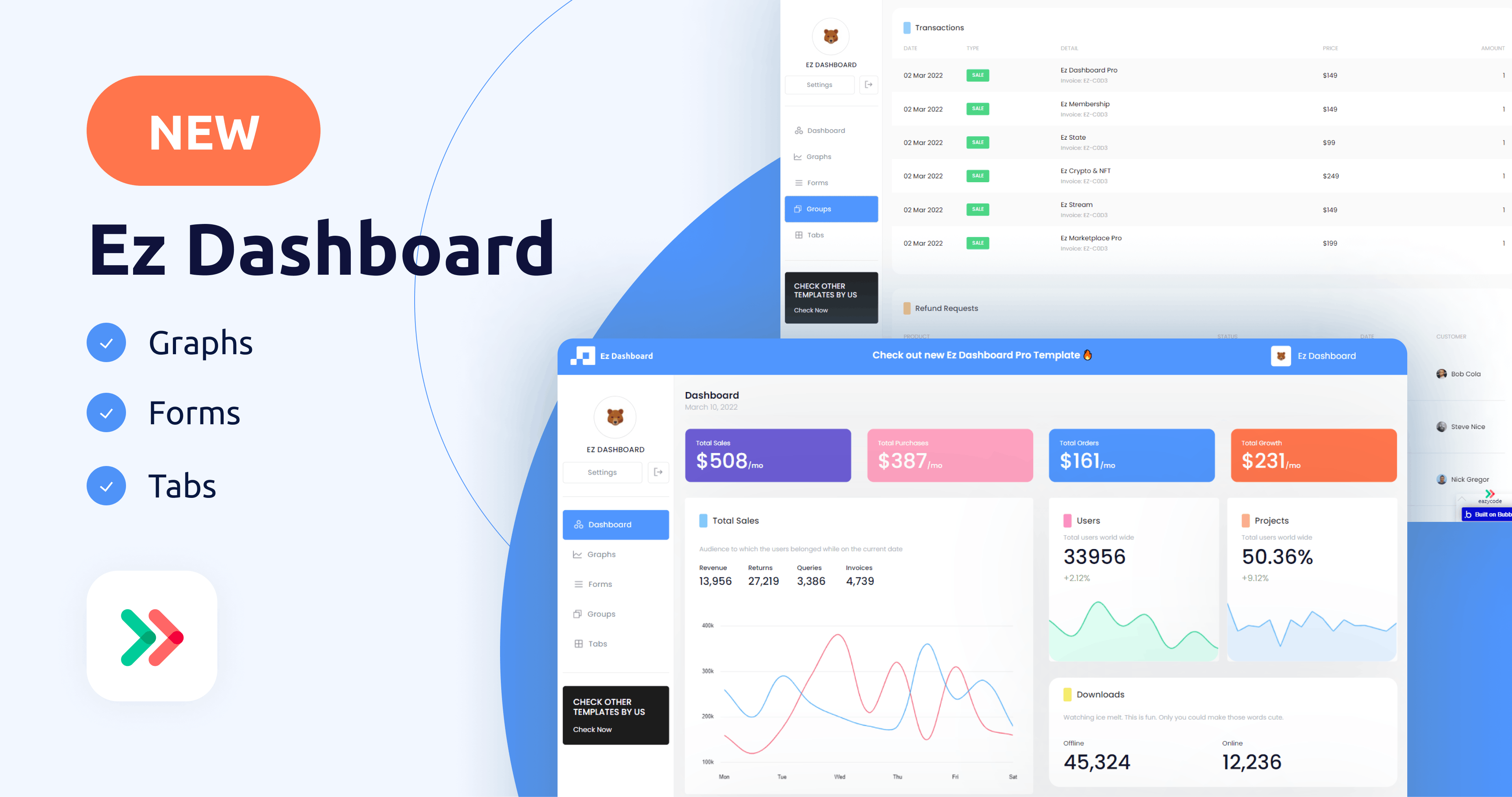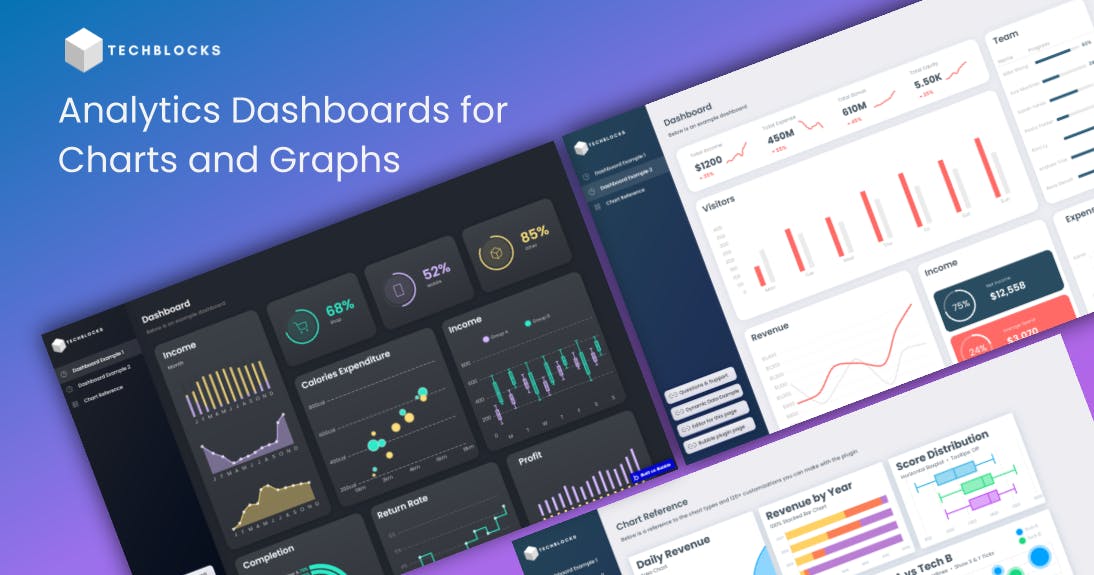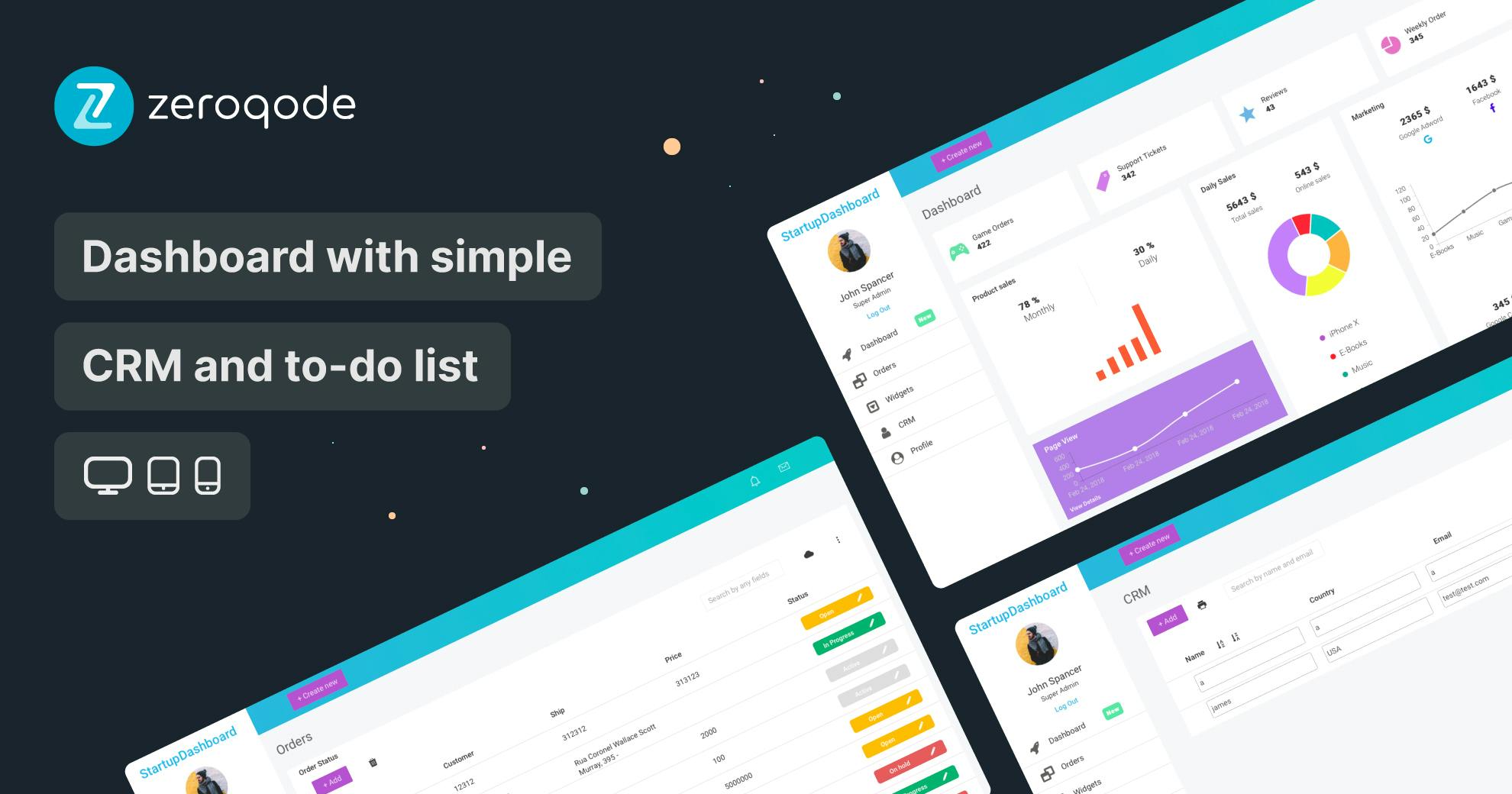 Getting Started on Your Dashboard with No-Code
Your dashboard app will only be as solid as the planning you do in advance. We'll start by highlighting the key things to think about:
Plan and design your dashboard's User Interface.
Set up your dashboard's Data Sources and Structure.
Build out data visualizations with Workflows and Plugins.
If you haven't already, it'll be useful to get comfortable in the Bubble editor. We recommend completing our introductory lessons and crash courses, which will guide you step-by-step through the most common Bubble features. This will help you get a running start when building your dashboard.
Designing a User Interface and Page Structure
When kickstarting your project, you can choose to begin by wireframing your product design, or building the necessary fields within your database.
In this case, we'll start by using Bubble's visual design tool to shape the user interface of our platform. Ask yourself:
What do you want to show your user?
How do you want to present your data?
While you have complete design freedom, also keep in mind that dashboard apps usually have:
An optimized page structure that supports speed as you navigate it. Typically, these are built as single-page apps that only need to load once, and where additional information is available via additional tabs or groups on this page.
A clean layout for users to efficiently view all of the information at a glance. Try drawing out what this looks like in a wireframe.
A header where users can find your logo, a search bar, navigation menu, signup, and login/out buttons.
This video tutorial walks you through the basics of designing an interface:
Configuring Your Data Structure
Once you've wireframed your pages, you can shift focus to the data that will be powering your dashboard. Bubble is able to integrate with third party services to import the exact data you need. Here are some free Bubble built-in plugins that may be of use:
The API Connector - Connect to almost any external API from Bubble.
The SQL Database Connector - Run SQL queries within Bubble and trigger them as data sources shown up as External APIs.
Ultimately, your dashboard's data structure can vary significantly depending on what you want to display. Critically, Bubble can house whatever information you need as long as you represent it correctly in your database through data types and fields. Here is an example of the core data type and fields you'd have within a internal sales organization dashboard:
User - Already exists in the Bubble editor by default; additional example fields include Name.
Sale - Example fields include User, Amount.
Monthly Report - Example fields include User, Total sales, Month (Date).
For more guidance, check out the video tutorial below on configuring your data structure, or read about it in our Bubble Manual.
You can also read further about all the above concepts in these additional Bubble Manual sections:
Build Out Features with Workflows and Plugins
The final and most important component of your dashboard is being able to visualize your data using charts and graphs. Bubble already has plugins available for this purpose:
For further instruction, check out our instructor Jacob Gershkovich's tutorial on how to build charts in Bubble:
There are many more resources that provide detailed instructions on configuring these workflows, including our How To Build articles. Some additional options for popular dashboard features include:
Launching Your Dashboard
Now that you are familiar with creating custom data fields, displaying dynamic content, and installing plugins, you can get even more creative and refine your dashboard until it's ready to launch. Our paid plans will also let you host your app on your own custom domain.
Check out the video tutorial below to understand how to deploy your app, or learn more by reading in our manual:
Some parting tips to build with:
Talk to end users about your dashboard when in the planning stage. This will help you better understand crucial features to include when you start building your MVP.
Adjusting to user feedback and iterating after your app goes live is easy in Bubble. You can update your live version at any point and create saved versions to roll back to if needed.
We know learning on Bubble takes a little bit of time, but our community is here to help! Head over to the Bubble forum to collaborate.