When Bubble launched Immerse last year, our goal was to address the historical and existing disparities in tech funding and software creation. We wanted to help communities often excluded from the startup world, starting first with Black founders and other underrepresented minorities in tech. Our work is not done, and we remain committed to empowering founders of color to take the process of building a tech product into their own hands, without needing to hire developers or become an engineer.
Applications for the next Immerse cohort are now open! Apply to become a no-code founder in this fully-funded program.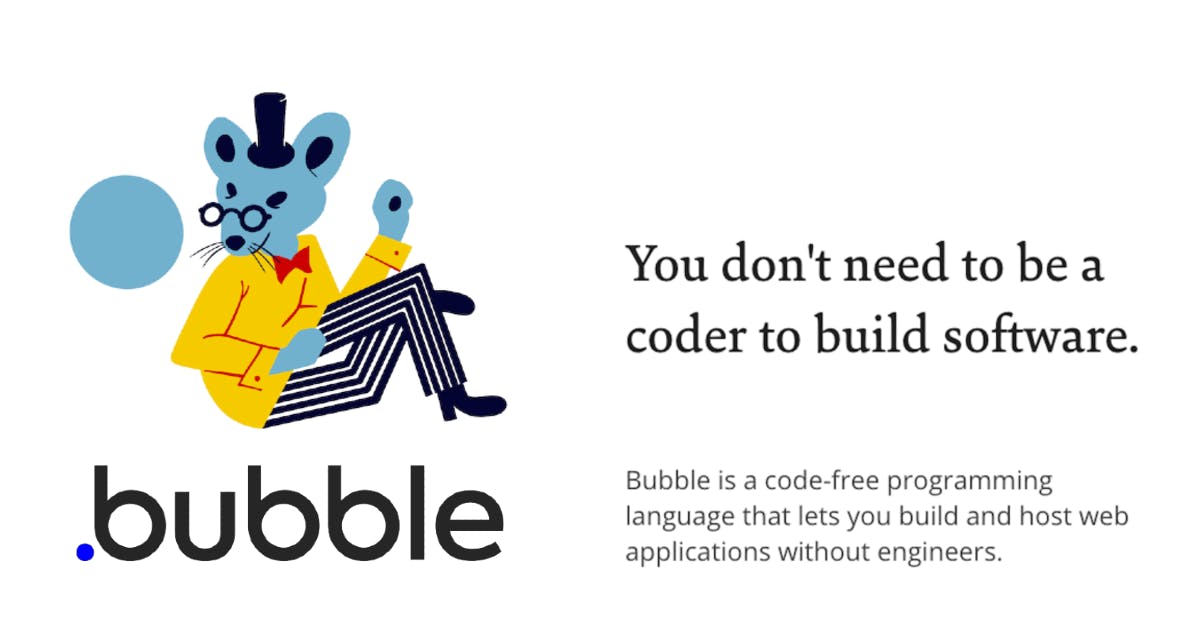 My personal journey as an Immerse Founder
Two years ago, I embarked on a journey: While working in West Africa, I was intrigued by how small textile and apparel businesses bypassed prohibitive shipping costs by leveraging informal shipping networks around the world. I hoped to solve the parcel shipping problem for those businesses who couldn't reach their end customers, by paying travelers to become part of the solution.
I learned that many willing travelers wanted a more comprehensive and streamlined way to vet package requests that overwhelmed them on WhatsApp and private Facebook groups; while small business owners in emerging markets just wanted to find more trusted individuals that to carry vetted packages as an alternative to formal international shippers that didn't cater to their small volumes. I knew that I needed to build a marketplace — but the how wasn't as clear.
Like many founders, I started with what I could scrap together for a small group of willing users. I created Google forms where travelers could list their trips, small business owners share details of the packages, and I matched potential hopefuls on the backend manually.
Though my low-grade tech stack was unsustainable, I learned a lot from manning these forms myself. But I always knew they were temporary, and that the insights I gained from them would be foundational to what I would build next.
The 'Virtual Environment' Barrier
Over the course of a year plus, I endeavored to build the product users said they wanted and customer discovery deemed necessary. I worked with:
Dev shops. Though more than capable, their services would set me back 20-30k for my first stab, excluding maintenance. Some shops promised to make development as easy as calling your local pizza hut and picking toppings, but it didn't make sense to have a fractional-CTO type of relationship at this stage.
Freelance developers. The skill level, transparency, and experience varied widely in this group and it was challenging to differentiate between who was good and who was great. Furthermore, I learned that not every developer I had the temperament to work with a first-time founder.
Smart students. Like my Google forms, I learned the most from this group. They had the bandwidth and patience to explain the development language and process I didn't understand thoroughly. However, they hadn't yet refined their client-side experience which made the building process rocky.
These engagements bred a lot of frustration because I knew I wasn't spending all my time working on the parts of the business I was best at. The straw the broke the camel's back appeared about 10 months in when I asked one developer how I could make a minor change content change myself if I begrudgingly dropped the $25,000 he was looking for:
He said, "You'd have to download a virtual environment to…"
A virtual what? And that's all I gathered before I started plotting my exit.
As the rest of the story goes, a good friend recommended Bubble and I applied to the Immerse program for black founders to build my company Shipfair's first fully-functional web application. In three months, I built what I couldn't in eighteen and had the ability to make changes in a few minutes rather than weeks. No-code was the magic turnkey I was looking for.
Building my MVP myself unlocked a critical part of the early stage startup journey that doesn't get talked about enough: What options do founding teams that lack programming muscle have to get their products off the ground faster? I joined Bubble to run the same program that answered this question for me. And based on experience, I'm sure that for founders to which my journey sounds familiar, Immerse could do the same for you.
If you're an underrepresented founder and this resonates with you, I encourage you to save money, effort, and cut the lead time to your MVP by applying to Immerse so you can focus on the parts of your business your best at.
What is Bubble's Immerse Program and why should I join?
Immerse is a 10-week, fully-funded, virtual residency program for Black startup founders and entrepreneurs. Participants present at a Demo Day where the top products and companies are featured to a community of hundreds of tech professionals and investors.
At Immerse, it's our goal to help early stage entrepreneurs travel this path efficiently and with speed starting with their very first high-fidelity MVP.
Through a rigorous curriculum, a stellar mentor network, and a top-tier speaker series, we:
Teach participants how build your product yourself so you don't need a CTO or break the bank to afford a developer
Connect participants to the tech ecosystem including accelerators, investors, communities for BIPOC founders, and other operators
Coach participants through business and product fundamentals and provide them with the tools and frameworks to use beyond Demo Day
Why did Bubble create Immerse?
We know that founders are the first product managers of their companies.
Whether they are skilled in product management or not, they are the first person tasked with talking to customers, developing a feature set, and getting it into the hands of users for feedback. All while juggling startup fundamentals and operations that run the gamut from business development to finance.
We also know that building products are expensive and time consuming, leading most entrepreneurs to seek outside capital to launch.
Historically, this journey has additional challenges for underrepresented founders. In the US, Black founders receive less than 1% of venture capital investment, despite being 13% of the population. Because of this, many are forced to seek out alternative funding sources like bank loans which often reject or feature exploitative terms. Other BIPOC founders face similar barriers. A few years ago, studies found that female-founded companies raised a shockingly low 2% of total VC funding, and only 2% of women-led startups include Latina founders of color.
Bubble started Immerse to address this gap head-on; we want to empower entrepreneurs to become their own product managers and their own CTOs. We believe that coding and hiring expensive programmers is no longer the way early tech startups need to be built.
Who has participated in past Immerse cohorts?
Past Demo Day winners include Maryssa Solomon of Travel Trunk, and Edward Gonzales of Paypadz. Since our launch in 2020, Immerse has hosted 2 rounds of cohorts and with 25 Founders-in-Residence:
~70% of cohort founders identified as women
Founders span geographies including Ghana, Canada, and more than 20+ U.S. states
Industries include fintech, health & wellness, beauty, diversity & inclusion, travel, international shipping, recruiting, and consumer tech.
1100+ past applicants
Immerse Founders are exposed to a breadth of other operators and professionals in the broader startup ecosystem that can relate to early-stage business and product challenges.
Who are some of the Immerse mentors that I would learn from?
Past judges, mentors and speakers have included:
Emmanuel Straschnov, Founder & Co-CEO of Bubble
Russell Smith, Co-founder and CTO of Rainforest QA
Nate Washington, Co-founder & CTO of Qoins
Elaine Zelby, Principal & Director of Growth at SignalFire
Gabrielle San Nicola, Director of Growth at Lunar Solar Group
Tara Viswanathan, Co-Founder & CEO at Rupa Health
Tammy Clottey, Director of Operations at Collab Studio
Navi Singh, Head of Technology at Antler USA
What do I win in Immerse?
The most astute presentations compete for the following prizes:
Best Pitch - a $5,000 cash prize + $5,000 in Bubble credits
Best Product - 1 year free of Bubble at the professional tier
Fan Favorite - 6-months free of Bubble at professional tier
What are the deadlines and important dates?
Applications Open: September 7th, 2021, rolling admissions
Program Start Date: ~Oct 11, 2021
Expected Cohort Size: 10-12 founders
I'm ready! Where do I apply?
Apply at the Bubble Immerse program page!