Jacob Gershkovich never thought he'd enjoy teaching as a full-time career. While teaching English in Korea, he discovered not only a passion for interacting with students, but also Bubble, the no-code tool that allowed him to professionally build apps for clients. Now, he's combining both these passions as an expert Bubble Bootcamps instructor, leading the helm of our new Jumpstart program – which helps you to start building on Bubble through four consecutive days of online, in-depth instruction on no-code foundations!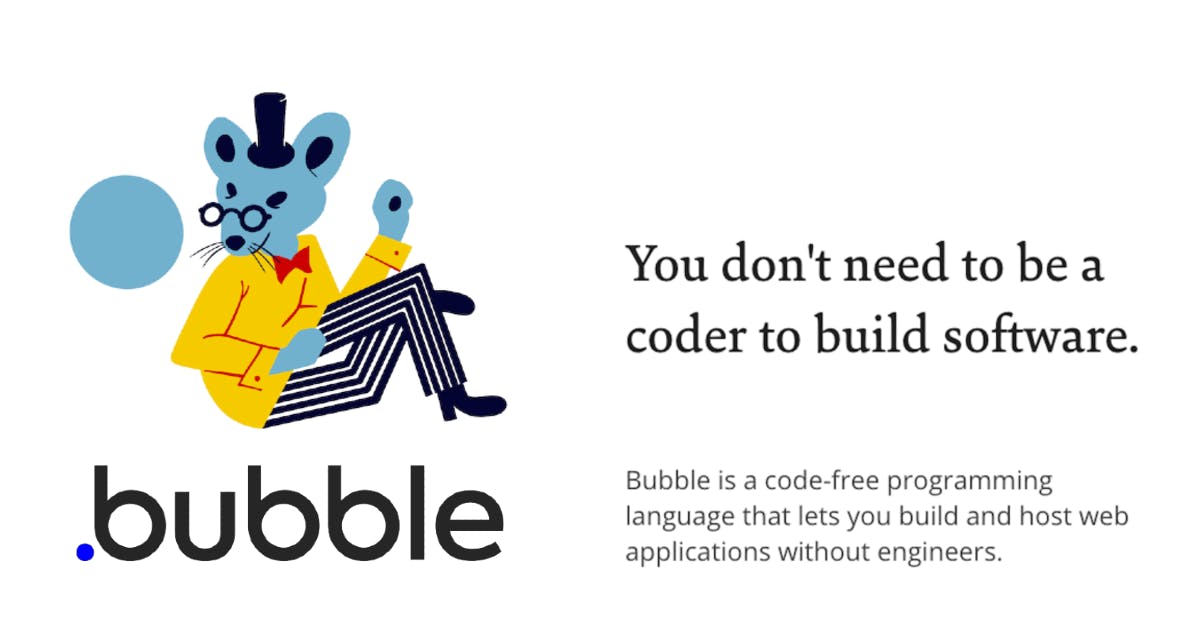 Tell us more about yourself.
I grew up in Calgary, Canada, and have spent time living in a number of different
cities during my life. When I'm not working on Bubble apps or teaching Bubble
classes, I'm usually studying web development, playing golf, or practicing guitar. I
also watch way too much YouTube – at the moment I'm particularly into this
freestyle rapper named Harry Mack. I love animals. My house was filled with dogs
and cats when I was kid. I don't have any pets at the moment, but, like many
others during this pandemic, I'm thinking of adopting a dog soon.
What was your life before no-code like?
My career path has been a little all over the place, which is not that surprising in
hindsight because I've always found myself interested in a wide variety of
things. Right after graduating high school I spent about 5 years playing
in a band while getting a degree in English literature from the University of British
Columbia in Vancouver. After that, I jumped on a plane and taught English in
Korea for 2 years. I never thought I'd enjoy teaching as a full time career–I took
the job because I wanted to be able to work and pay down student debt while also
being able to travel–but I very quickly developed a passion for being in the
classroom with my students. This led me to start an online teaching business
while I was still living in Korea, which is what eventually led me to Bubble: My
partner and I were looking for ways to make our online lessons more interesting
using tech, but neither of us had any sort of technical background. I found Bubble
just by searching on Google and immediately became hooked.
I spent the next year or so building various apps and eventually decided to stop
teaching English online entirely in order to focus on Bubble. Right around the time
the pandemic hit, I started my own agency on Bubble and spent 6 months or so
building apps for clients I found through the Bubble forum. One of these clients eventually turned into a partner, and we've been working together on a business called [re]start since mid 2020.
What do you enjoy most about teaching Bootcamps?
I love the challenge of figuring out how to explain something in a way that is easy
for others to understand. It's a dance that never gets old for me because every student and every class is different. It's fun trying to gauge if what I'm speaking about is landing by looking at the expression on each student's face during lessons, and to try to approach difficult concepts from different angles until I can see that things are starting to make sense. What I love most, though, is probably those "aha!" moments when I can see that one of my students has just grasped some new concept and now knows something that they didn't know before.
If you had one piece of advice to entrepreneurs, what would it be?
I feel like I'm still learning a lot about this myself! The one thing I will say
though – something that is particularly relevant to building software businesses – is to talk as much as you can to your customers to figure out who they are and what they want BEFORE you start building anything. Bubble makes it incredibly easy to build software quickly, and it's far too easy (and much more comfortable) to start building out an app or some new feature before validating if what you're building is actually something people need.