Jof Walters has been in the business of financial technology since before the term itself became widespread. After years of having witnessed the nigh endless potential of technological innovation, he decided to make an impact in the world of technology, and thus co-founded Million Labs UK, a company that focuses on providing early stage investment to no-code startups. We asked Jof to tell us about his no-code endeavors, and about his thoughts on his role as one of our Bootcamp instructors.
Join Jof's next Bootcamp & snag a $200 early bird discount!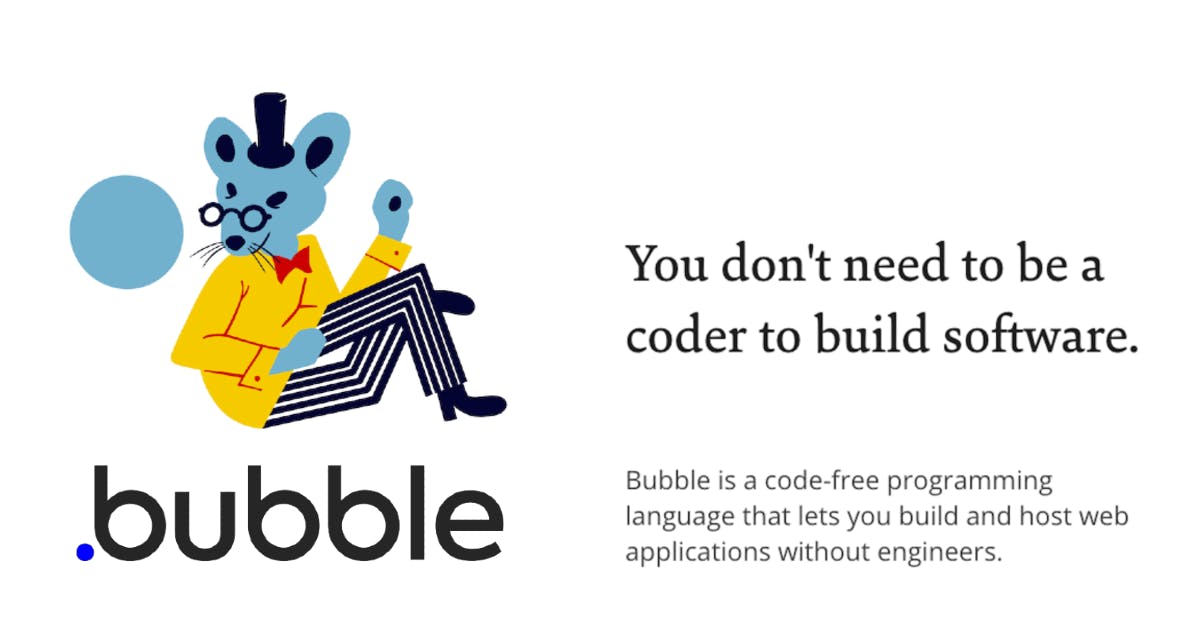 Tell us more about yourself.
I'm Jof and I live with my family in a sleepy little city called Lichfield right in the middle of the UK. I started out in life as a musician and a barman (the only qualification I have is in mixing cocktails). I still play music every day to relax. Anyone who has met me over Zoom during the past two years will have had the pleasure of meeting my two cats, Whiz and Mango.
What was your life before no-code like?
I always used to say that I was a banker because the word 'FinTech' wasn't around when I started out. I've always liked doing new things with money. My career really kicked off with the launch of the first internet credit card, which I ran for the first year it existed. I went on to pioneer open banking and alternative currencies before going at it alone and spending a decade buying and selling businesses. In 2015 I got the opportunity to build a challenger bank, working in partnership with the Russian investment bank VTB and the Bank of England.
How did you discover Bubble?
By 2018, I had effectively retired when Simon Jenner talked me into the idea that no-code was going to change the pre-seed startup landscape. The implications of removing the barrier-to-entry for tech businesses really appealed to me. Innovation is driven by sea changes in technology. The democratizing impact of no-code is clear. We can up-skill more people, build more companies and create more growth than was previously possible. For the first time ever it's possible for everyday people to build tech companies.
Why did you choose to build with Bubble?
The first platform we worked with was Bubble and it's still the backbone of our business. We started out by building our own projects but rapidly won a huge client that gave Million Labs the springboard it needed to get going. Our agency, bootcamps and investment business have grown successfully and profitably, allowing us to work with hundreds of founders from around the globe. We have learned so much. I don't think anyone has ever spoken to the sheer number of startups that we have. Yet founders still have so much to teach us.
What do you enjoy most about teaching Bootcamps?
My favorite thing to do is teach Bootcamps. When I speak, I tell people that the best way for them to grow their startup is to learn to build it themselves. We have such a great relationship with Bootcampers and are always stunned by the quality of their builds. We have gone on to hire quite a few of the people we have taught as designers, developers, and investment scouts, some of whom have progressed into management roles. Bootcamps have been great for Million Labs.
If you had one piece of advice to entrepreneurs, what would it be?
My best advice to Bootcampers is that you can learn Bubble in about two days, but it will take a hundred hours to build the average application – and the first application you build won't be your best. Practice by building small projects and work your way up to your magnum opus!