From aesthetics to function, Shiku Wangombe is a creator in every sense of the word. Aside from studying architecture at USC, Shiku voraciously chases new learning opportunities and has taught herself a variety of skills to great success. That doesn't mean she hasn't formally stepped into the ring; as part of On Deck's No-Code fellowship, Shiku won Demo Day with her Bubble-built app Pesa Note. Shiku is currently an ambassador for Bubble's Build in Public campaign, where she shares her building process publicly with Bubble's growing community. And now, as the newest Bubble Bootcamps instructor, Shiku tells us what she hopes to bring to her Bootcamp students.
Join Shiku's Jumpstart Bootcamp and learn Bubble from an entrepreneur who built her no-code knowledge brick by brick.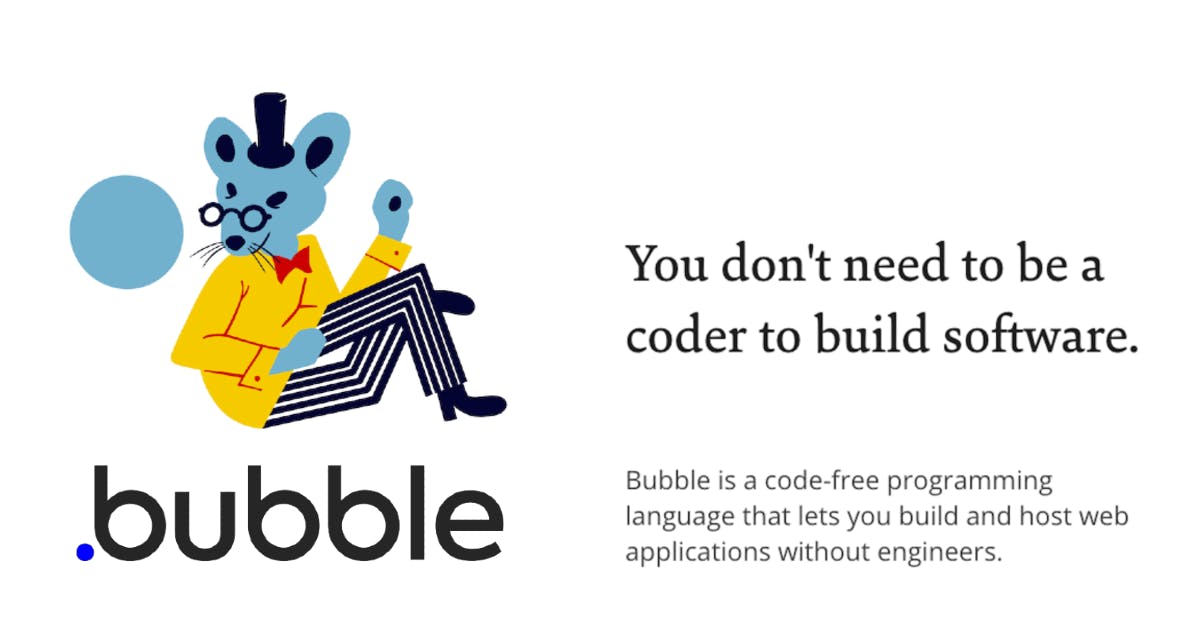 Tell me a little about yourself.
I'm from Nairobi, Kenya, born and raised. I'm a multidisciplinary creative, so I'm really passionate about all things art and design. I went to architecture school in the US at USC, and then completely pivoted from that after graduation. I was a painter for a little bit (some of my stuff is on my IG), and I did some architectural design.
Can you elaborate a little on your career path? Where have you been, and where are you headed?
I got into the startup world in Jan 2021 when I joined a venture studio. Unfortunately, because of the pandemic, I was let go, so I started my own company where I did design work: graphic design, illustrations, branding, etc. I largely taught myself from YouTube tutorials. It was through teaching myself these skills that I got into the no-code world.
In the long term, I'd like to build SaaS apps with Bubble and scale those to be their own stand-alone businesses/products. I really like the venture studio model. I think no-code tools like Bubble fit perfectly with it because you can test out multiple ideas at such a high speed, so your odds of building something big are higher.
Why did you choose to build with Bubble?
I noticed people asking for web design work, and I couldn't code, so I discovered Webflow, learned it, and started building sites for people. By the end of 2021, I discovered On Deck and joined the first no-code fellowship cohort. This is where I learned about Bubble and the possibility of building applications from scratch without code.
I ended up winning Demo Day with my first Bubble app, Pesa Note. That opened a lot of doors and opportunities I previously did not have access to and gave me an incredible community that helped me grow a lot.
I've been slowly learning more about coding since I began learning Bubble. There is so much that you can do in Bubble, but knowing how to add bits of code here and there can really take your project to the next level. What's funny is that I previously tried to learn how to code and wasn't successful at all. I've found that learning through a practical approach of applying code to a no-code Bubble build really helped me understand how code works.
What do you expect you will enjoy most about teaching Bootcamps (or teaching), in general?
I'm looking forward to teaching with Bubble because of how transformational it has been to my own life and career. I want to help fast-track other folks into no-code and into these same opportunities. I've been helped a lot in my own journey, and I'd like to help others too.
If you had one piece of advice to entrepreneurs/prospective students, what would it be?
My one piece of advice to anyone starting would be to be consistent—dedicate one to two hours to learning Bubble everyday. The power of compounding is huge and after a few months, you'll be surprised at just how much progress you've made. That was definitely the case with me, and with many other builders. It's tough, but so, so worth it.