Jagdish Bajaj is a father, musician, and entrepreneur. Before mastering no-code, he transitioned from working as a software engineer to becoming a successful IT manager. Today, Jagdish channels his passion for technology as one of our expert Bubble Bootcamps instructors. We asked Jagdish about how he first encountered no-code, and his perspectives on teaching others to use Bubble.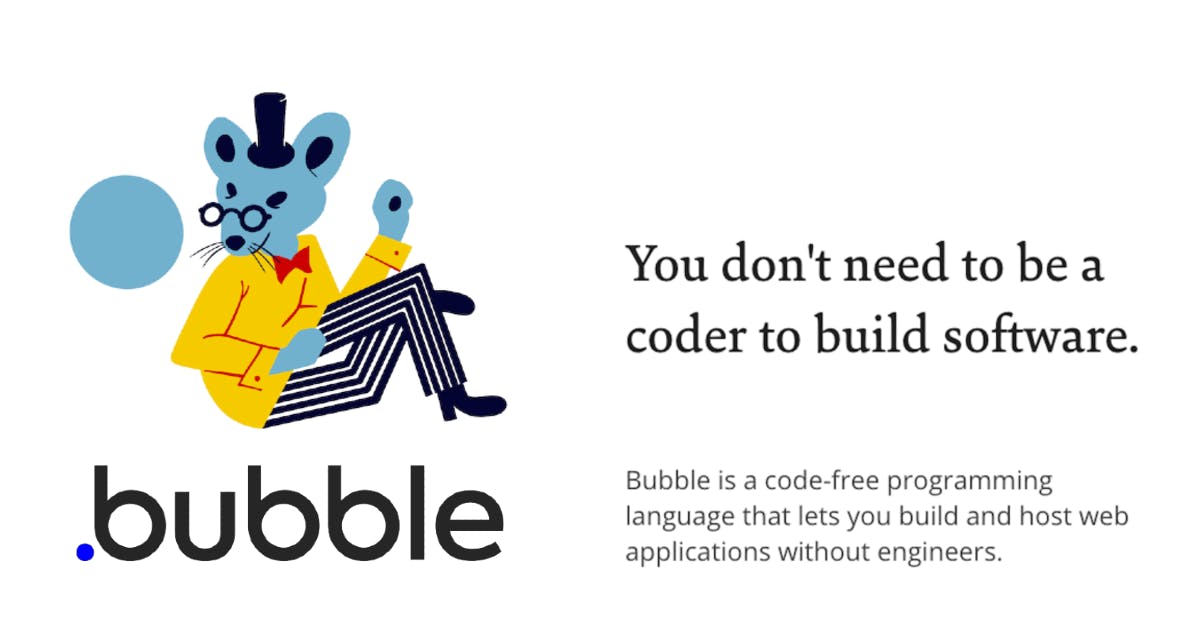 Tell us more about yourself.
I was born and raised in Chennai, a southern city in India. I started writing code when I was a teenager and have had a passion for all things tech from a very young age. I tinkered around with borrowed personal computers until I could afford my own, and then made it my career.
I live in Toronto with my wife and two kids (not really kids anymore!). My family and I are fortunate to have traveled the world and visited many parts of the USA, Europe, and Asia. I lived in Hong Kong for 12 years and gained some valuable perspectives on work and life in the Far East.
My greatest passion is music. I am a hobby singer and perform a wide repertoire of Indian music, including some popular songs from Bollywood films. I love an audience and can sing at any time, at the drop of a hat, and enjoy discussing anything music related. I own a small PA system to entertain my friends and my dream is to build my own recording studio at home.
My passion project on Bubble is building an app of enduring value for all musicians around the world. I have yet to begin developing it but am slowly formulating a strategy in my head. Especially during COVID, musicians have had a really hard time and I want to do something to help.
What was your life before no-code like?
I have been in the software and IT space for a long time. In the 1990s, my role evolved from developing software to management, and I held several senior executive positions in the IT field.
Since becoming an entrepreneur, I've enjoyed the journey of being my own boss and don't think I would ever go back. My career has morphed and evolved over the years, but now I am where I truly belong.
Currently, I help startup founders and businesses build software without having to write code. I find it extremely satisfying to be able to help people turn their vision of an app into reality, despite not having a technical background.
How did you discover Bubble?
Even though I moved into management roles, I never lost the passion to write code. In 2013, I tried to learn how to code again. I joined a few bootcamps in an attempt to learn programming again and found that the world of software development had moved on, and the learning curve was simply too steep for me. I tried on and off to learn how to code and failed, also partly because I wasn't able to devote my entire time to learning.
In 2018, I had an idea for a marketplace and started getting quotes from software development shops to build it for me. The high costs were quite prohibitive for me and I didn't want to raise any funds too early.
I began to search for a way to build the marketplace myself. After discovering Bubble, I spent days and weeks learning through the tutorials, forums, videos, etc. At that time, there were no bootcamps to learn Bubble in a structured way. After building several apps, I can now say that I have gained solid proficiency in Bubble.
I have built marketplaces, CRM systems, donor management apps for non-profits, workflow management systems, and have helped numerous clients build integrations with Zapier, plugins, eLearning systems, form builders, marketplaces, hiring management systems, and so on. I currently have an app of my own which is live and helps contractors keep track of job costs. I have also created a portfolio for apps I have built.
Why did you choose to build with no-code?
There are so many reasons to build with no-code. For startup founders and businesses, here are a few advantages:
Saving time and costs
Maintaining control of their app
Reducing ongoing maintenance costs
Reducing dependency on external development agencies
Retaining the critical skill of app-building in-house
In the not-too-distant future, every business will be a software business. Smart operators are quickly building their own applications to automate business processes, improve customer satisfaction and retention, and achieve scale. For most businesses, building a custom software solution is either too expensive or too risky, or both.
No-code offers a path which, after the initial time investment, allows businesses to build their own unique solution and turn it into a competitive edge.
What do you enjoy the most about teaching bootcamps?
I enjoy teaching, and I enjoy teaching Bubble. To me, nothing is more satisfying than seeing someone come into the Bootcamp with little or no technical background and turn their idea into an app in 8 weeks. It fascinates me to see how Bootcamp attendees are able to produce an app which would normally cost tens of thousands of dollars to build, in a matter of weeks, and with a free Bubble account.
I love to see the diversity of ideas, and enjoy tackling the wide variety of questions I get during the Bootcamps. It keeps my thinking agile while also giving me the opportunity to help students with their apps. I feel energized by the passion that students bring into the Bootcamps.
If you had one piece of advice to give to entrepreneurs, what would it be?
My one piece of advice for entrepreneurs and prospective students is to keep moving forward. All progress – however small – is valuable in inching us towards our goals.