Bootcamp instructor Matthew McGowan was not expecting to start a new life in Thailand when he first arrived in the country in 2011. However, his desire to fully immerse himself in a different environment led him to indefinitely extend what was originally just a one month trip. He now lives there with his wife and child, and has made a living as a second language English teacher and entrepreneur. Matthew discovered no-code tools such as Bubble while seeking to create his own startup business, and since then has built a considerable amount of output without coding. We asked him to tell us more about his life experiences, both before and after becoming a no-code instructor.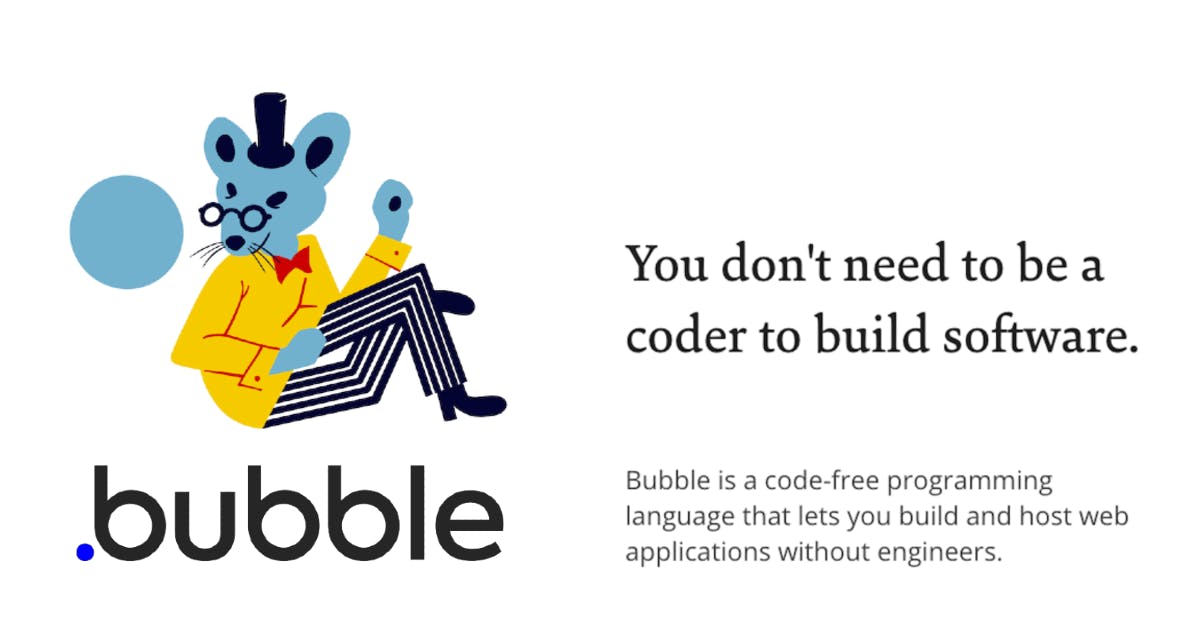 Tell us more about yourself.
I'm originally from the Northeastern USA, but have always wanted to be in a tropical climate, abroad in a laid-back culture. I enjoy traveling and I have spent a considerable amount of time backpacking. I am currently taking care of six stray dogs and have a small pig farm with my wife. I spend most of my free time doing simple activities like throwing rocks in ponds, jumping off small dirt hills, and stomping in mud with my two-and-a-half year old son (and I'm excited to welcome my second son into the world in August of this year)!
What was your life before no-code like?
I have been living in Thailand since December 2011. What was planned as a one month backpacking trip turned into a decade of life. I have always had a desire to operate a small business of some kind, and tourism was a natural fit, which is what spurred my choice to stay in Thailand and start a business in the tourism industry. During my time in Thailand, I have earned a living teaching English as a second language while pursuing my goals of entrepreneurship.
I have been lucky to have some failed businesses with some success. My first attempt to create a tour operation for backpackers failed after launch, but was the reason why I opened a Backpacker Hostel in Bangkok. I rented a building and renovated it to start the hostel, which I operated while still teaching English for four years before selling it back in March; very luckily just prior to COVID-19 shutting down Thailand's borders.
How did you discover Bubble?
While I was operating the hostel, I met numerous individuals earning a living online while traveling and this planted the seed in my mind that I needed to create an online-based business. I had an idea for a startup but had no experience in tech, no close associates with the necessary skills or desire to build the product, and as my brother aptly pointed out, "you're not the son of a rich man." I didn't have the necessary capital to have the product built for me.
I was attending the limited number of meet ups available in Bangkok focusing on tech and was having little success of meeting a technically competent co-founder, so I turned to Google to search 'how to start a startup as a non-technical founder' and found Bubble in March 2018. Eventually, I quit my job and sold my business.
Why did you choose to build with Bubble?
I was set on creating my vision of an app and decided in January 2020 it was the way I'd earn a living. Because of COVID-19, my plans changed and I began to build some templates to sell on the Bubble Marketplace, provide private training sessions as well as custom development for clients – and when the chance to teach Bubble Bootcamps came up – I jumped at the opportunity.
What do you enjoy most about teaching Bootcamps?
With nearly a decade of experience teaching, I became keenly aware of what I enjoyed about it, as well as what I disliked about it. By far the most personally satisfying experience of teaching is seeing the progression of the students' abilities and them reaching their goals. Besides that, I genuinely enjoying helping people, especially on Bubble, and have been a frequent contributor to the Bubble Forum over the past few years since it was my learning tool of choice; there, I provide some tips and tricks I've learned as well as answer other users' questions if I can.
If you had one piece of advice to entrepreneurs, what would it be?
Before I came to Thailand in December 2011, I spent the month of November 2011 traveling around India. When I was in India I met a Guru; the Guru made the statement that I had always wanted to start a business but my planning always got in my way. The Guru's advice is part of the reason it was so easy for me to cancel five more months' worth of travel plans and remain indefinitely in Thailand. The Guru told me, "Stop planning and just do it."